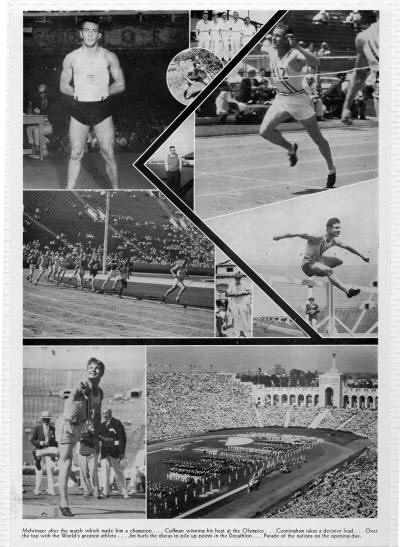 KU Athletes at the 1932 Olympics
Mehringer after the match which made him a champion . . .
Coffman winning his heat at the Olympics...
Cunningham takes a decisive lead . . . Over the top with the World's greatest athlete . . .
Jim Bausch hurls the discus to pile up points in the Decathlon . . .
Parade of the nations on the opening day.