Bill Hargiss at the University of Kansas, 1913
Lawrence, KS
Note by Genevieve Hargiss:

Bill went to K.U. to be an assistant coach for one year, with the understanding that he would become head football coach the following year. In order to help qualify himself for a university position, he attended the Harvard Graduate School during the summer of 1913 and obtained a certificate called "Special Proficiency in Physical Education." He had a family by this time: Vera Strickler and he had been married in July 1911, and their first child was born in July 1912. Vera went to Cambridge with him, but they left the baby with Vera's mother.
During the year at K.U. Bill assisted with football and track, and also coached several minor sports. At the College of Emporia he had taken courses in liberal arts for undergraduate credit. He did this voluntarily in addition to his coaching duties, and now he availed himself of the opportunity to take graduate courses in the university.
The position for the following year was forthcoming but not as promised. It did not offer much advancement in either a professional or monetary way. Shortly after Bill learned about this, the president of the Normal school at Emporia also got wind of the situation. He called Bill (who was still in Lawrence) and offered him a position as head coach at K.S.N. 1914. This may have been the best move of his entire career.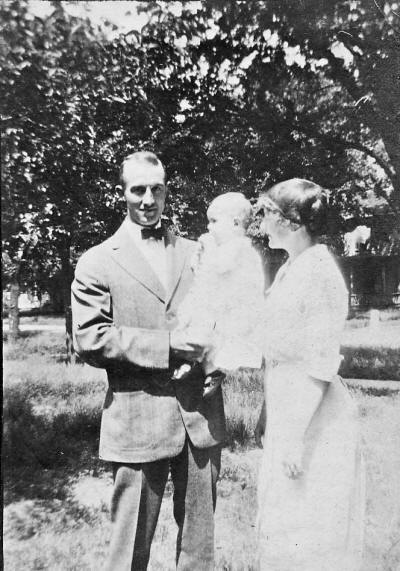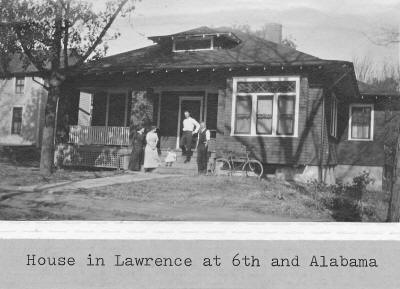 On the left is Bill, his wife Vera, and their first daughter Genevieve, born in 1912.