Bill Hargiss in the US Army, 1945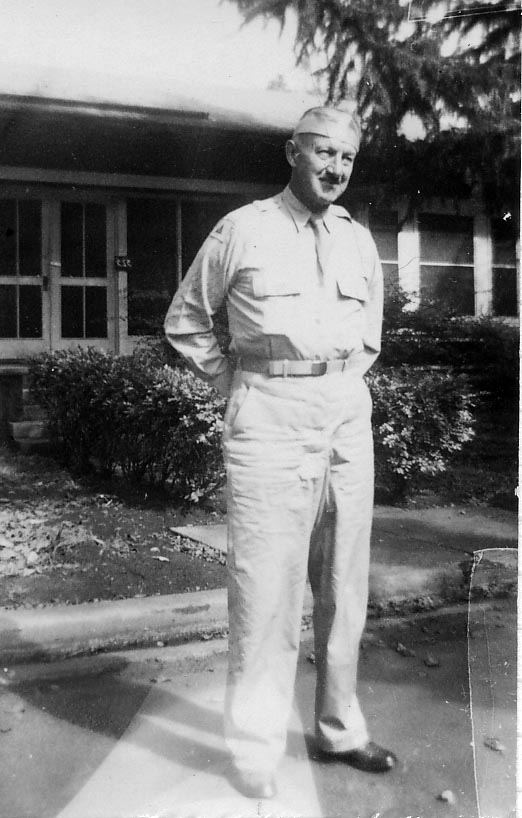 Note by Genevieve Hargiss:

In 1943 he sold his house in Lawrence and moved his family to Kansas City. At the time of the move, however, he was already working in his new job. It seems that his wife, son, and younger daughter did most of the work of moving. Bill was Director of Recreation and Welfare at Pratt and Whitney, a defense plant where aircraft engines were made for the armed forces. As it was wartime, he had been granted a leave of absence from KU.
His work in Kansas City was part of the national effort. His goal of participating more directly was realized early in 1945. The Army Special Services sent him to Rome to be an athletic consultant and director of training in the Central Sports School for the Mediterranean theater of operations. Later in the same year (November) he was transferred to Hawaii to do the same kind of work in the Pacific Sports School.