Hargiss' Athletes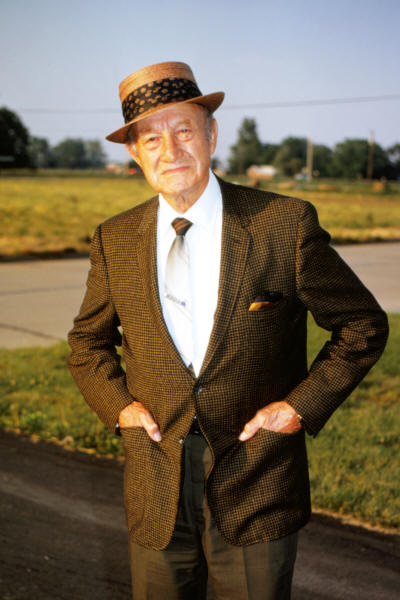 J. Arthur "Shorty" Hoch (1978):
"I was one of those who had the privilege of playing under Coach Hargiss. In fact, he was my coach all of my years in college, 1924-27. Coach Hargiss was not only a great football and track coach but, along with his coaching, he tried to instill in his players those values that would develop character and make them worthy citizens. He was known nationally as a coach and also as a speaker. He had that rare ability of being able to remember names and could call hundreds of people by name. His invigorating spirit and charisma made it a joy to be around him.
I feel that my life has been greatly enriched by the opportunity I had to walk a distance with him.
Someone has written:
When the Great Scorer comes to Write beside your name,
He won't write whether you won or lost,
But how you played the game.
Bill Hargiss played the game right and tried to teach others to do the same."
Here is testimony from former athletes:
George "Speed" Atkeson, Football All-Conference
Jim Bausch, Olympic Gold Medalist
Frank Boyd, Publisher
Tom Butcher, M.D.
Clyde Coffman, Olympics and AAU champion
Glenn Cunningham, World record holder
Elwyn Dees, NCAA champion
Bob Dole, US Senator from Kansas
Brutus Hamilton track coach
Menzo Hainline, All conference football
Howard Hobson, Publisher
Gene Kemper, Editor and Publisher
John Kuck, Olympic Gold Medalist
Red Markley, Kansas and Rocky Mountain Conference football official
Marion Miller, Director, Olympic Committee
Thomas Portwood, Supt. of Schools, San Antonio
Elmer Schaake All conference football
Arthur Schabinger Hall of Fame Coach
Dale Shannon, District Court Judge
Carnie Smith, NAIA Coach of the year 1961
Oscar Stauffer, Publisher Topeka
Hugo Wedell, Kansas Supreme Court Justice
Fran Welch, Hall of Fame Coach